Knowing how to download YouTube videos in Chrome saves you from having to install a separate desktop program to grab royalty-free videos and those you have permission to download for personal use.
For example, if you're a content creator, there's a YouTube channel called "Video Library – Copyright-Free Images" that offers free copyright-free videos. To check a video's license type, click the "Show more" button in its description and search for License to see if reuse is allowed.
The problem is that Google does not allow YouTube downloaders in the Chrome Web Store. There are many Chrome extensions for downloading videos from other sites, such as Vimeo, but they don't work on YouTube.
You can download videos to your mobile device by subscribing to YouTube Premium. And we have already explained how to download YouTube videos on iOS, Android, Mac and PC. But in Chrome and other browsers, you are limited to watching them on the website, even though they are allowed to be reused. Where are you?
There's a workaround that lets you download copyright-free YouTube videos in Chrome, using the popular Tampermonkey script manager. This extension allows you to install thousands of user-created scripts that perform many useful web tasks.
One such script, called Local YouTube Downloader, can (as the name suggests) download YouTube videos in Chrome, without redirecting you to another site. It also works in Edge and Firefox, if you install Tampermonkey in those browsers.
Here we will explain how to use Tampermonkey to download YouTube videos in Chrome. After that, we'll tell you how to properly use a website that offers similar functionality. But first, we'll look at the legal aspect of downloading to make sure you don't get in trouble.
Is downloading YouTube videos legal? What do you want to know
YouTube states in its Terms of Service that you are not permitted to download content unless "specifically permitted by the service" or have prior written permission from YouTube or the respective rights holder.
You can download videos via YouTube app for Android and iOS by paying $11.99 per month for YouTube Premium, but to prevent piracy and copyright infringement, this option is not offered on the site YouTube website.
Video downloaders are not illegal, but making copies of copyrighted content is. At the very least, your YouTube account could be terminated if you repeatedly violate the site's terms of service, and you could even face legal action.
However, there is a lot of content on YouTube that East allowed to download, such as public domain videos that are not copyrighted, clips covered by a Creative Commons license, and homemade videos that your friends and family have shared with you (and allowed you to Download).
Make sure you're sensitive to what you're uploading and definitely don't redistribute YouTube videos without permission.
How to Download YouTube Videos in Chrome: Install Local YouTube Downloader
Although you won't find YouTube video downloaders in the Chrome Web Store, you will find the Tampermonkey extension, which allows you to install Local YouTube Downloader. Here's how to set it up.
1. Open the Chrome Online Store and search for "TamperMonkey" or go directly to Tampermonkey Extension for Chrome page. Click "Add to Chrome" in the upper right corner.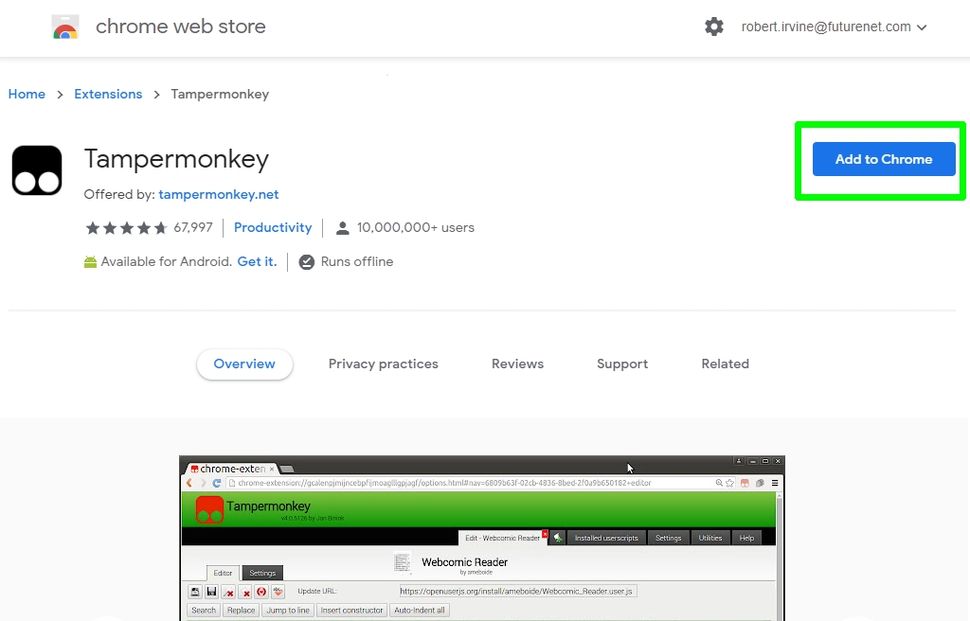 2. Click "Add extension" to install Tampermonkey. For easy access, you can pin the add-on to Chrome's toolbar. Click the Extensions button (the one that looks like a puzzle piece) and select the "Pin" option next to Tampermonkey.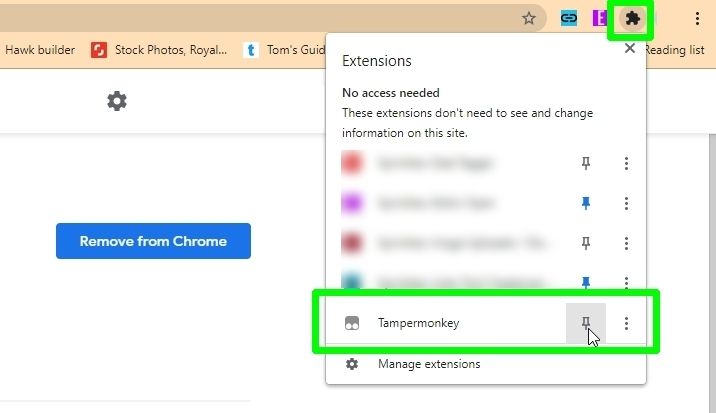 3. the Tampermonkey website will open in a new tab and tell you that the extension has been successfully installed.
You should now head to a user script site called Greasy Fork, where you will find the Local YouTube Downloader script. Click the "Install this script" button.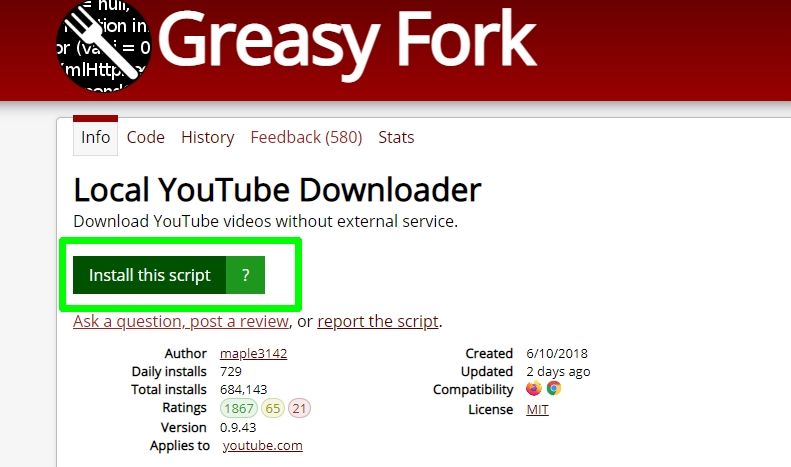 4. This will take you to the local YouTube downloader page on the Tampermonkey website. Click the Install button here for add the script to Tampermonkey.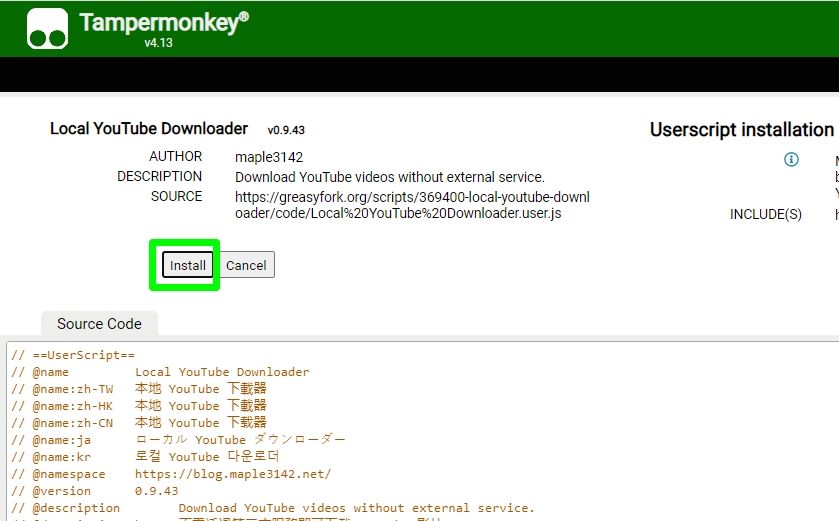 5. To verify that the script installed correctly, click on the Tampermonkey extension button and choose Dashboard. Here you should see Local YouTube Downloader listed as "Authorized."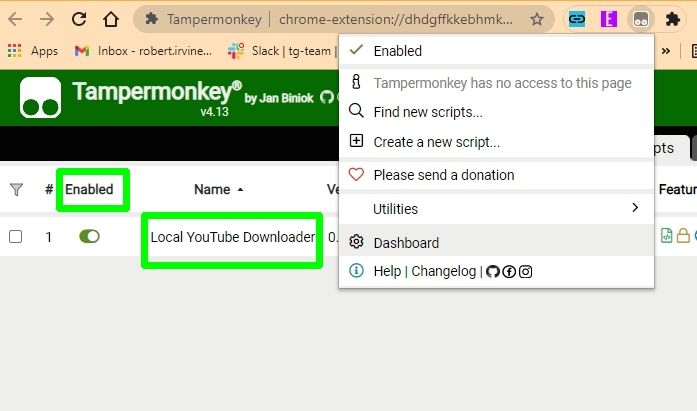 How to download YouTube videos in Chrome : Download YouTube video
Now that you've installed Local YouTube Downloader, it's time to test it with a copyright-free video or a video you have permission to download.
Here's how to use the script to download videos from YouTube directly in Chrome or using Tampermonkey in another browser.
1. Visit the YouTube website in Chrome and search for a video that is royalty free or that you are allowed to download.
You can filter your search results to show only videos with a Creative Commons license. Click the Filters button at the top of the page and choose Creative Commons.
Click to play the video as per usual.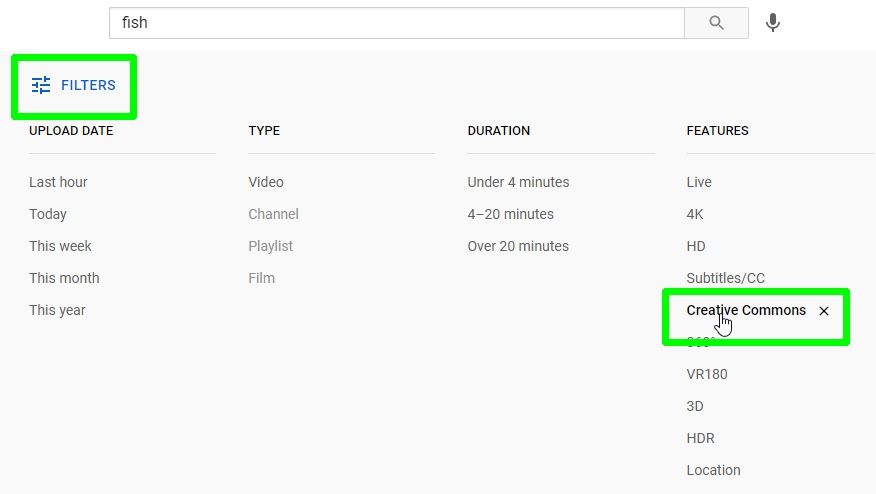 2. If you have an ad blocker installed, you will be prompted to copy a new "rule" on it, so the Local YouTube Downloader script can work. If you don't know how – or if you can't care – disable your ad blocker in place.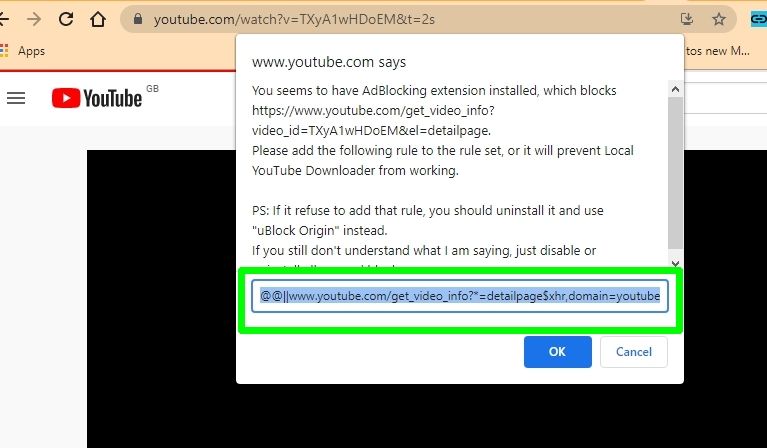 3. Once your ad blocker, or lack of ad blocker, allows the script to run, you should see a new option under the YouTube video player titled "Download high resolution MP4 in one click."
Click on it and Local YouTube Downloader convert video to high resolution MP4 fileand let yourself download it on your PC or Mac. Note that the script may not work on videos above 1080p resolution.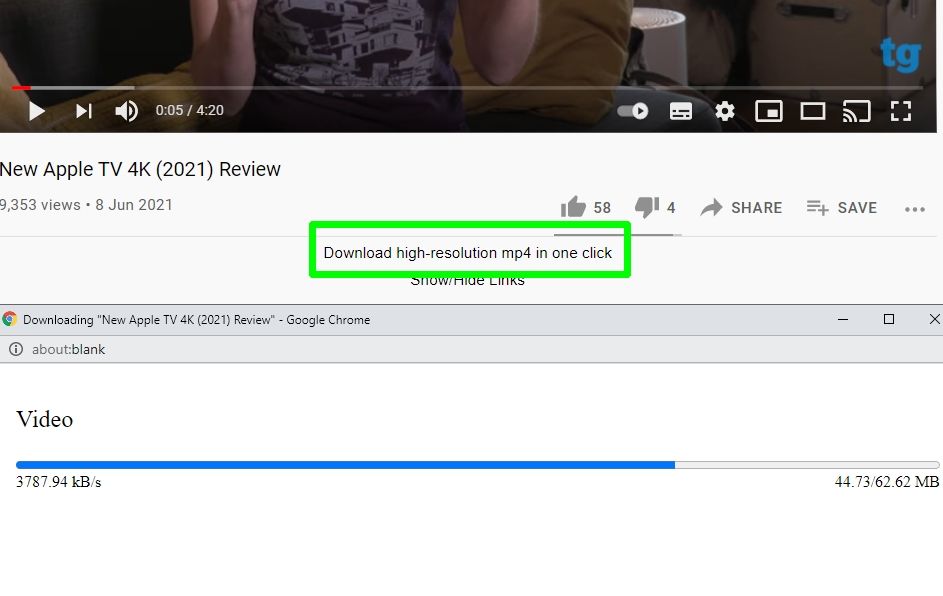 4. For save the video at different resolution and in a different format, click Show/Hide Links. This will open up a range of download options, so you can choose the one that best suits your needs.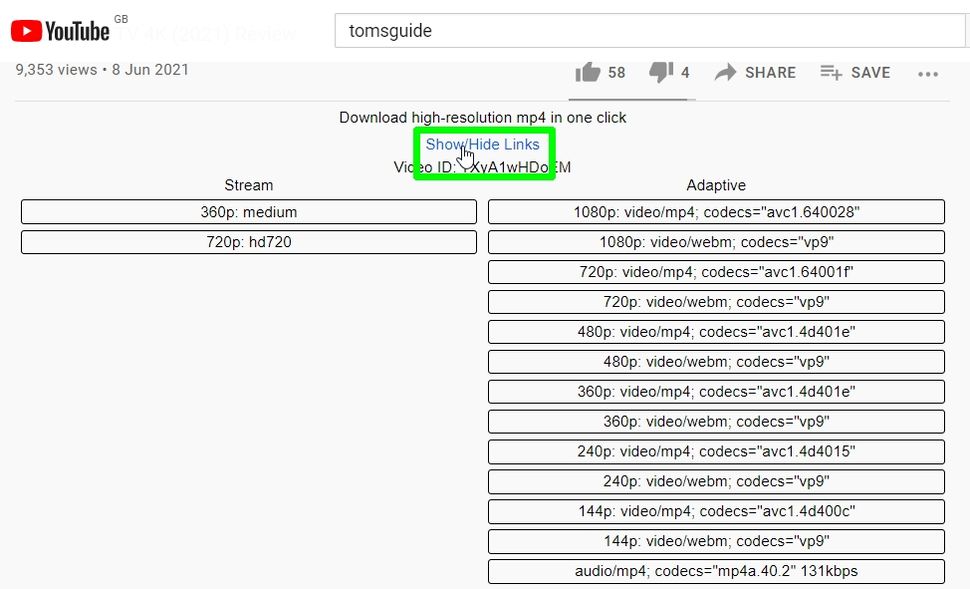 5. Click on one of the cast options on the left (we found the ones on the right didn't capture audio) and the adjusted video player will open in a new Chrome tab.
Right click on the video and choose "Save video as" to download it to your computer.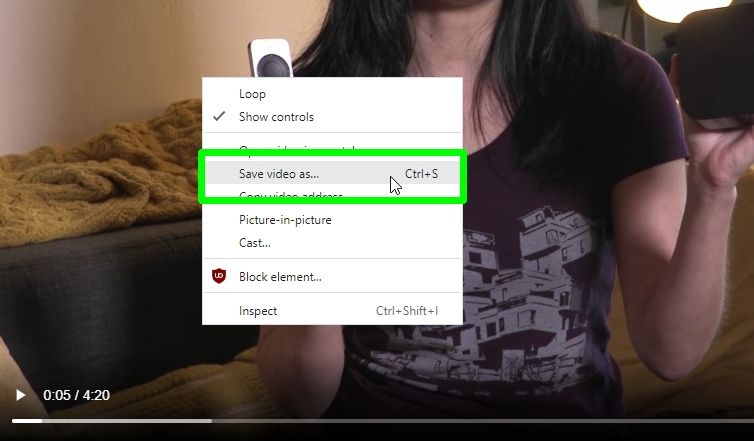 How to Download YouTube Videos in Chrome: Use a YouTube Download Website (Carefully)
What if, say, all of the above seems too complicated? Well, there's the wide and wild world of websites you can open in Chrome that let you download from YouTube.
Known to be full of pop-ups, these sites can still let you download a YouTube video in Chrome. And if you're smart about how you use them, clicking your cursor like Indiana Jones dodging traps, you should be fine.
The site we tested today is yt5s.com.
1. Paste the address of the YouTube video in question in the URL field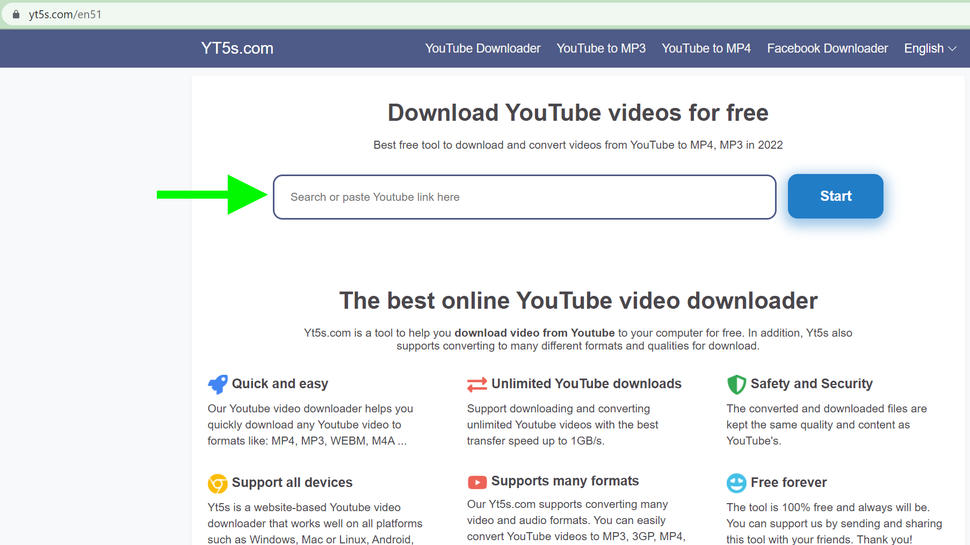 2. Only click Start once the color changes (currently it would have to go "dark" as seen here), because that's when you know you're clicking the button and not opening a popup. Try scrolling up and down or closing a popup if your cursor doesn't change the color of the button.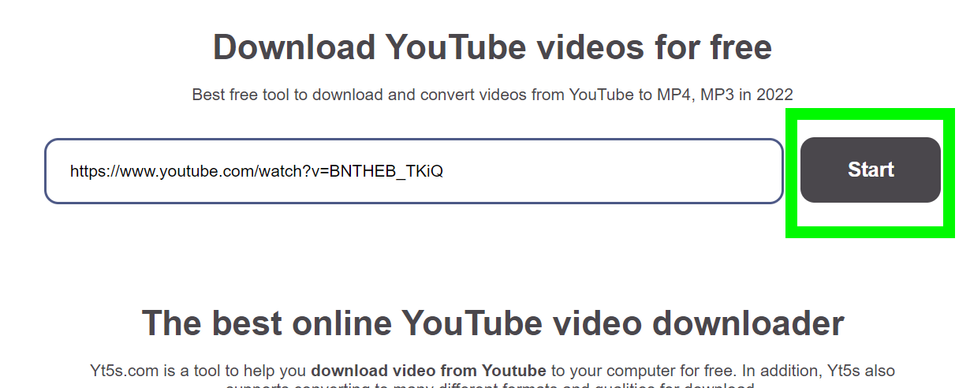 3. If 720p isn't high enough resolution, you'll want to click this menu. If it's good enough, click Get Link to access the download!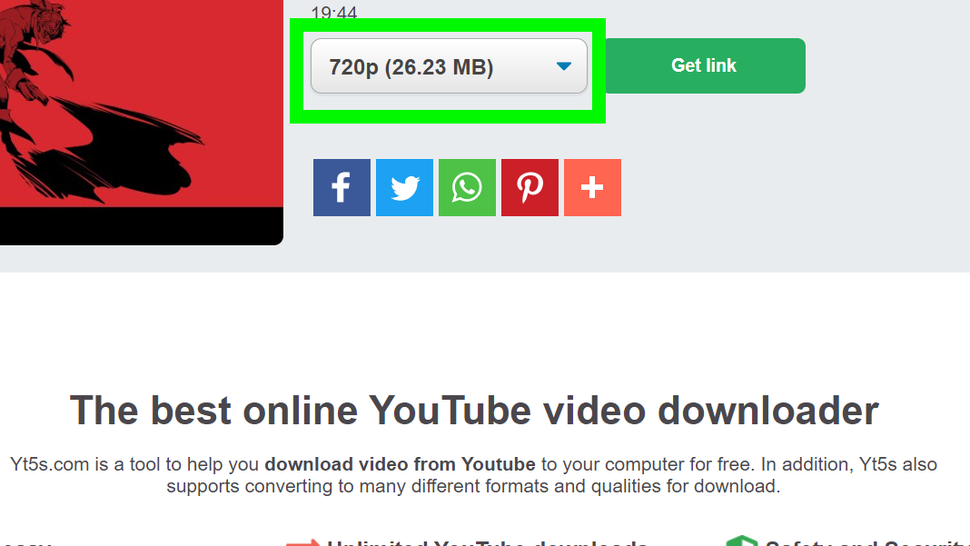 4. Select a video quality optionand, yes, I'm sticking with 720p.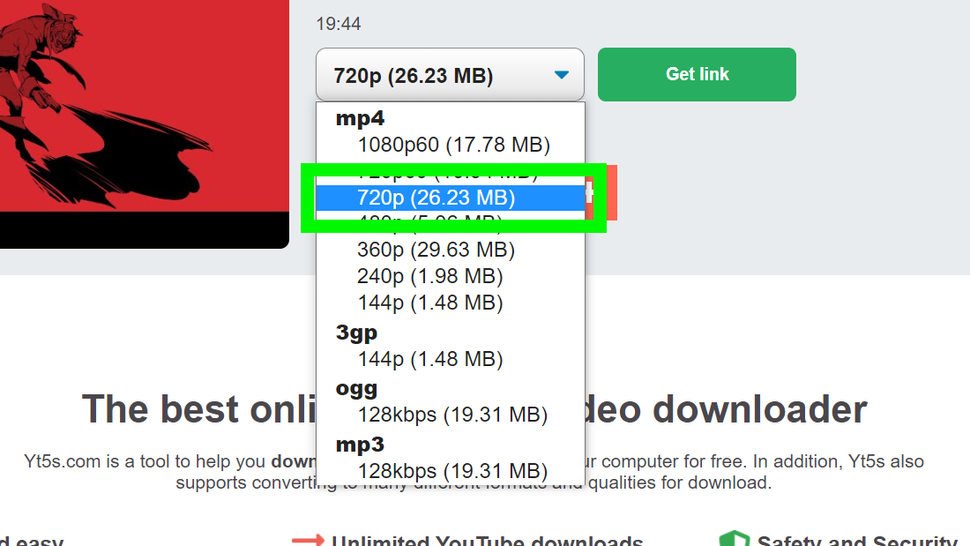 5. Click Downloadand your movie will be downloaded!